Background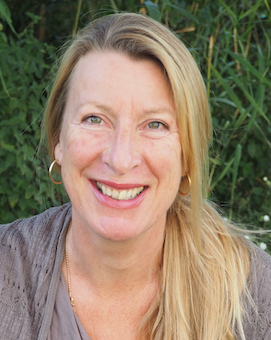 Mother of two adult sons and former drama teacher , Karin Visser started to enquire into the big question in life in her mid twenties. After a search through books, meditation and therapy she met Jeru Kabbal, founder of the Clarity Process. She became his long-term student and wrote The Quest for Clarity (published in English and in Dutch) at his request. Jeru trained her to lead Clarity retreats, which she did for many years across Europe .
Karin's own spiritual inquiry later led her to Canada, where she lived in a spiritual community. During that period she published two books of poetry: Tiny Signposts in a Desert and Love Poems to Us.
After seven years she left the community and returned to her home country of Holland. Shortly afterwards, she got in touch with The Headless Way. She recognized in Harding's experiments a radical breakthrough for spiritual seekers, enabling them to see directly who they truly are. She now runs the Headless Café, shares Seeing and published recently the book The Freedom to Love. She is chief editor of the Dutch non dual magazine InZicht.