Seeing Who You Truly Are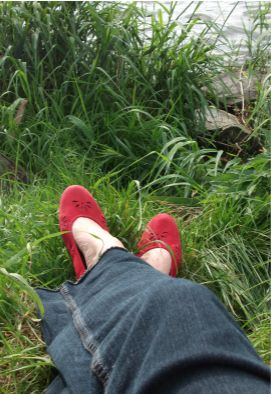 Few have developed such a radical and immediate way to seeing who you really are as Douglas Harding, an English contemporary architect and philosopher. His 'experiments' short-cut decades of spiritual practices and aim straight at the goal.
Because it is so obvious, simple and effortless it is easy to miss the depth of his almost childlike exercises. But the implications reveal themselves áfter you have discovered the Wordless Mystery, here, at your very Core. They put your life and world view upside down, or better: right side up!
How can it be otherwise? Searching for what you already are is a hopeless quest. Come and SEE for yourself!
Feed back from the latest workshop:
I wanted to thank you for such a wonderful day on Sunday! I really liked sharing the experiments we did and the way readings from your book about Catherine sparked off discussions about various aspects of seeing. It was a real sharing!! 
What's amazing for me is how creative THIS always is. And how 'easy' the silences are too - somehow it's as if we don't really need to say anything!!?? Which is very funny: I've come all the way from Bath to Lelystad and I'm quite happy to sit in silence! I came away feeling I'd spent the day with true sisters and brothers. A fantastic day!  ~ Michael from England